SONOFF ZBMINIL2 is 40% smaller than ZBMINIL, which will make it take up less space in the mounting box, suitable for most size boxes, and leave more space for DIY modification. Although ZBMINIL2 is smaller, it has many functions, no neutral wire required, two-way control, smart timer/ scene, supports two types of wall switch,etc.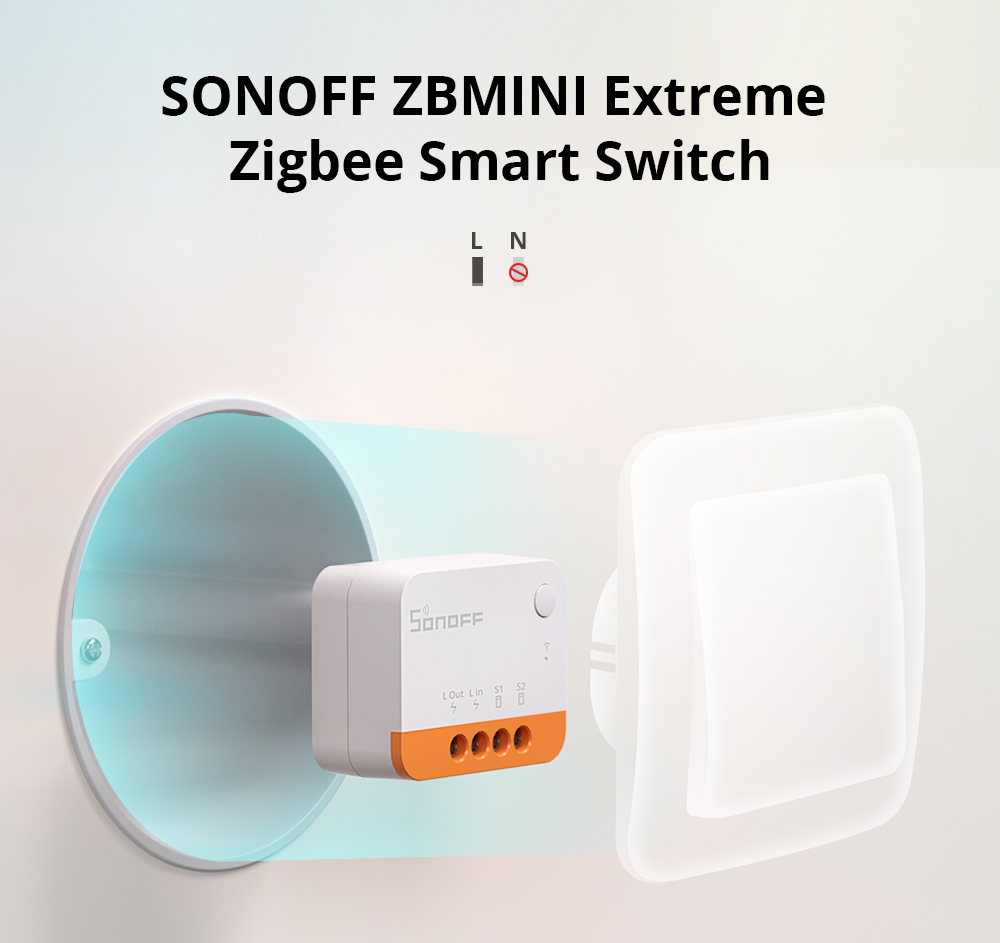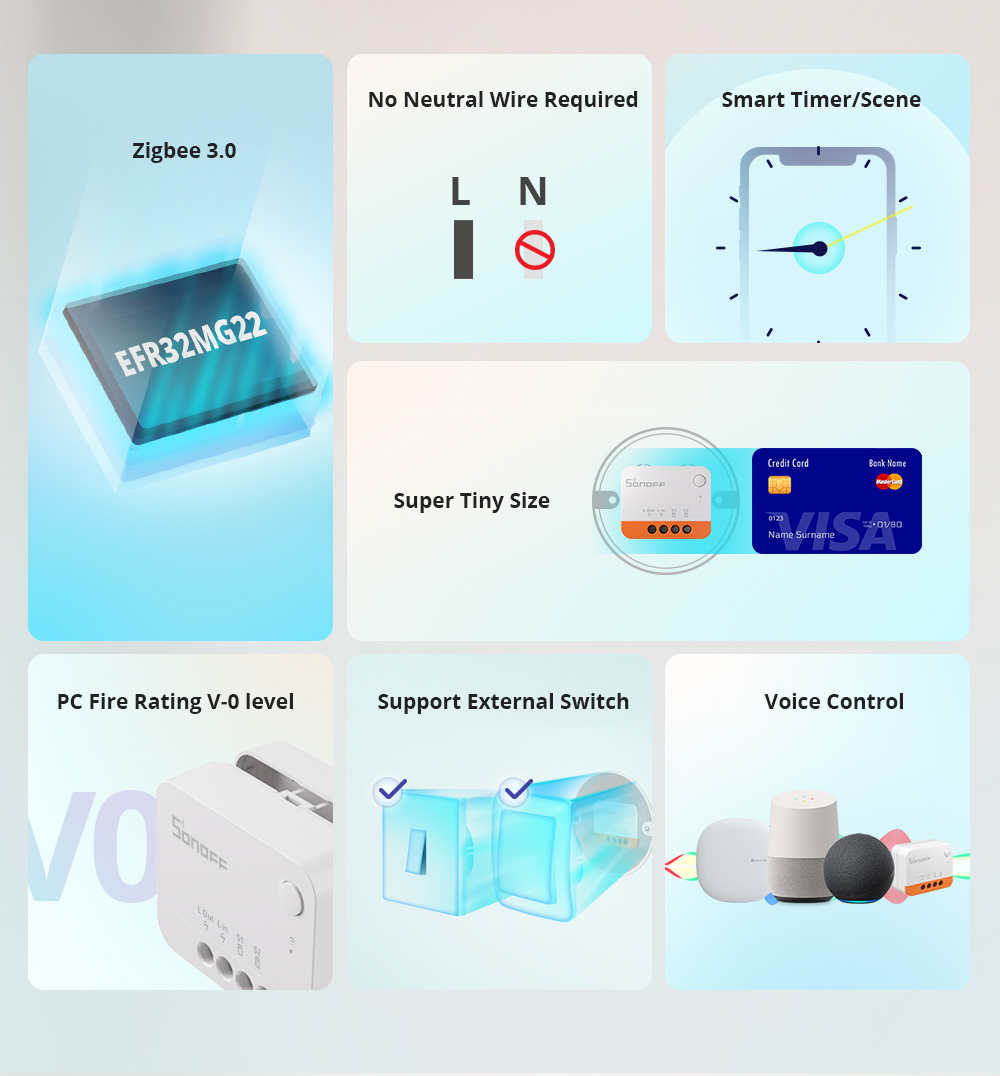 Tiny Size Beyond Your Imagination
The tiniest smart switch, can be easily fit in the smallest EU-type mounting box.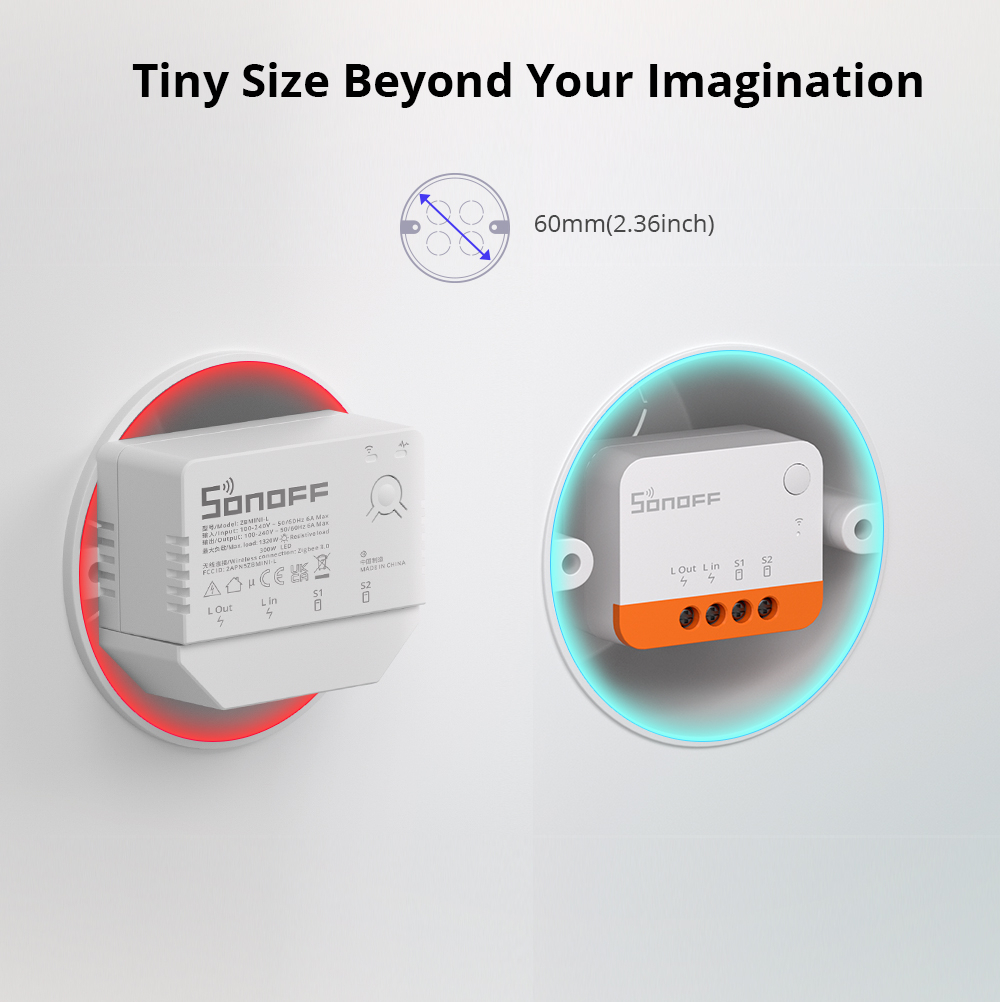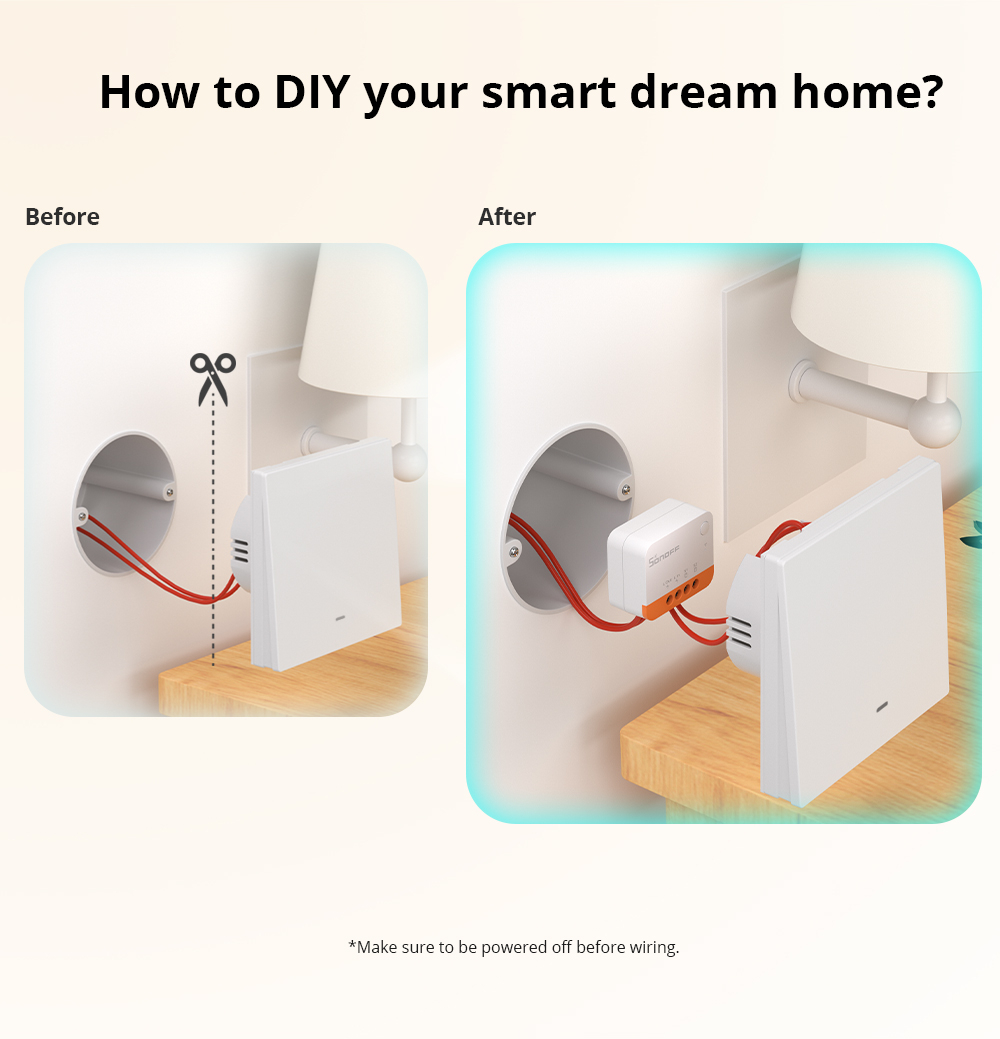 Application Scenes
>>>Two-way Control
Achieve two-way control for your staircase light.
>>>Scene Linkage
Scene linkage makes your life easier.
>>>Smart Timer
Setting a smart timer to open your backyard lights when sunset.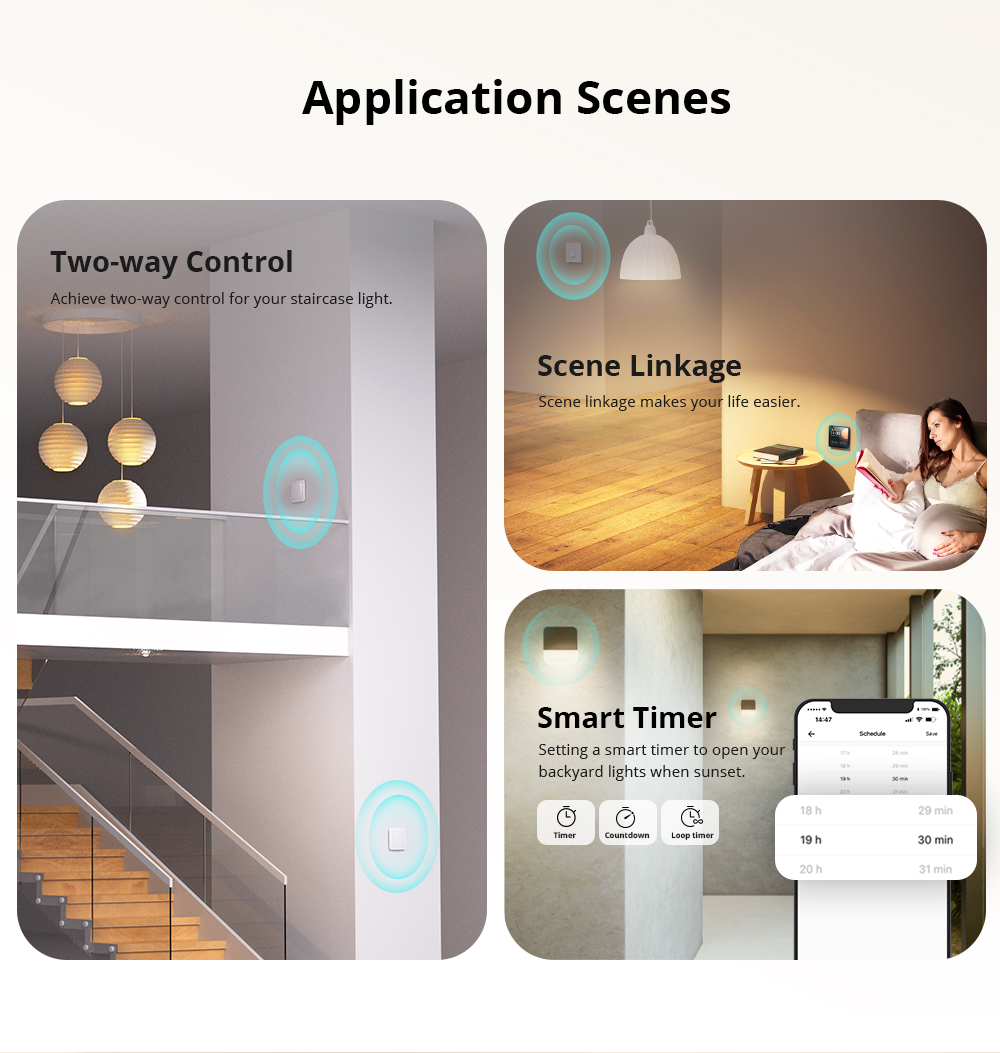 Simple And Reliable
No Anti-flicker module is required, it can normally work even the light is as low as 3W.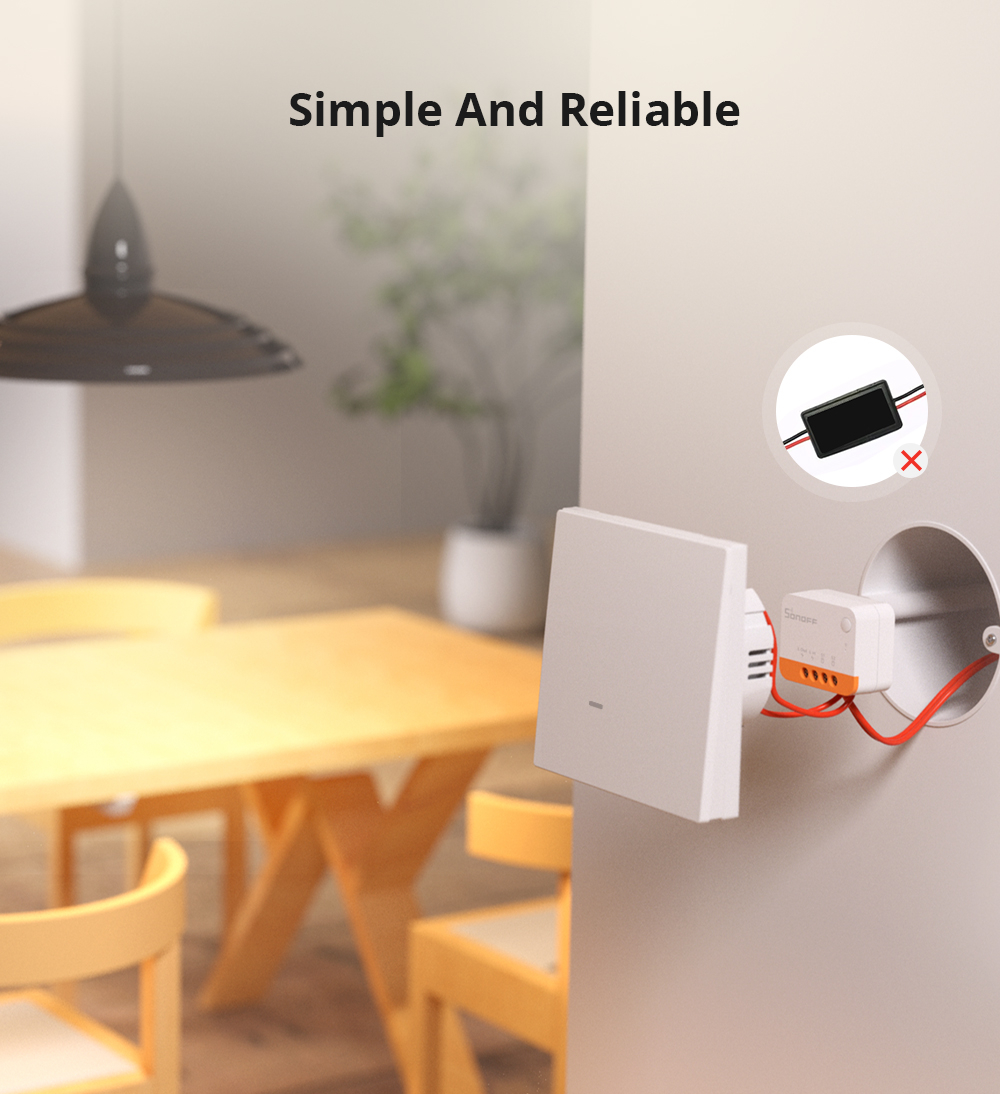 Exquisite Craftsmanship For High Quality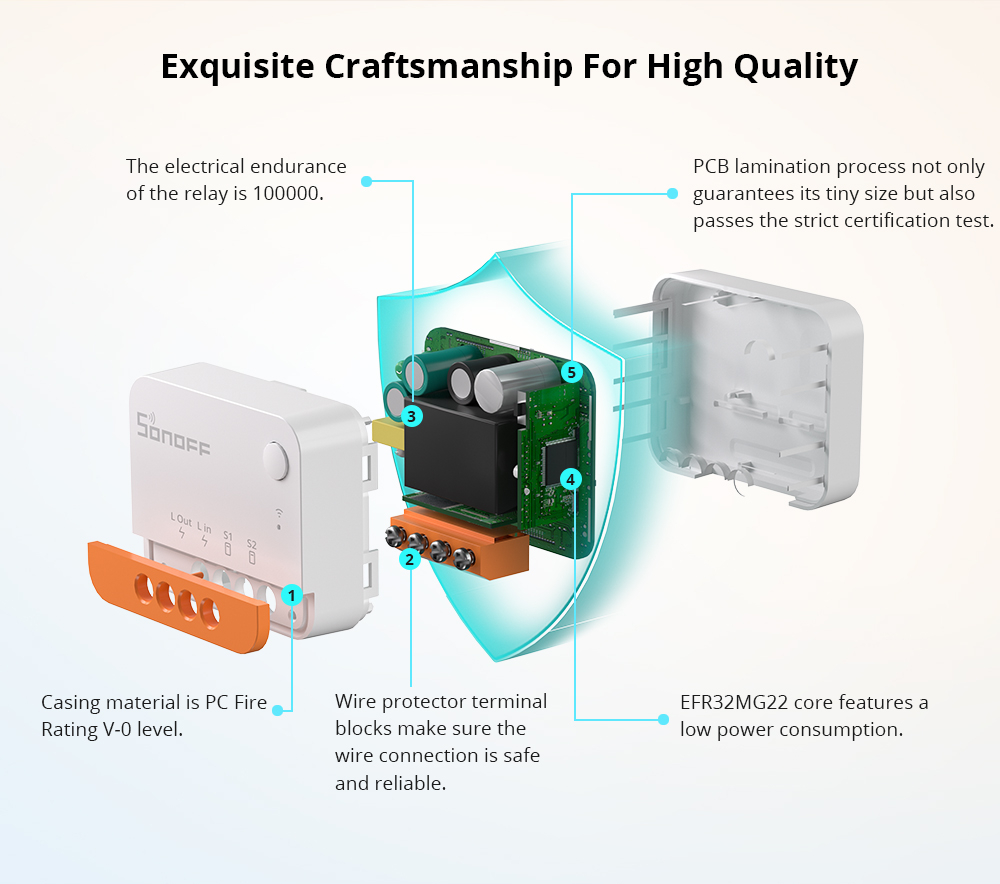 One Voice Command, One Action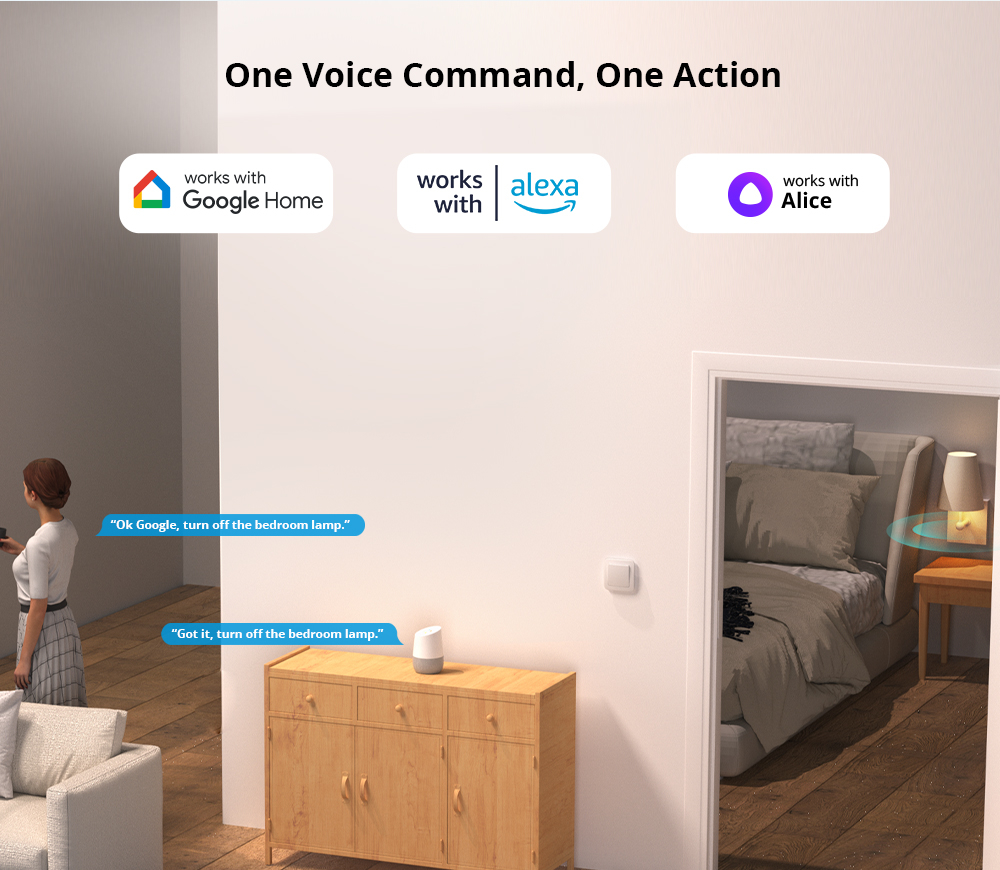 Compatible with More Zigbee Hubs